Unexpected Visitor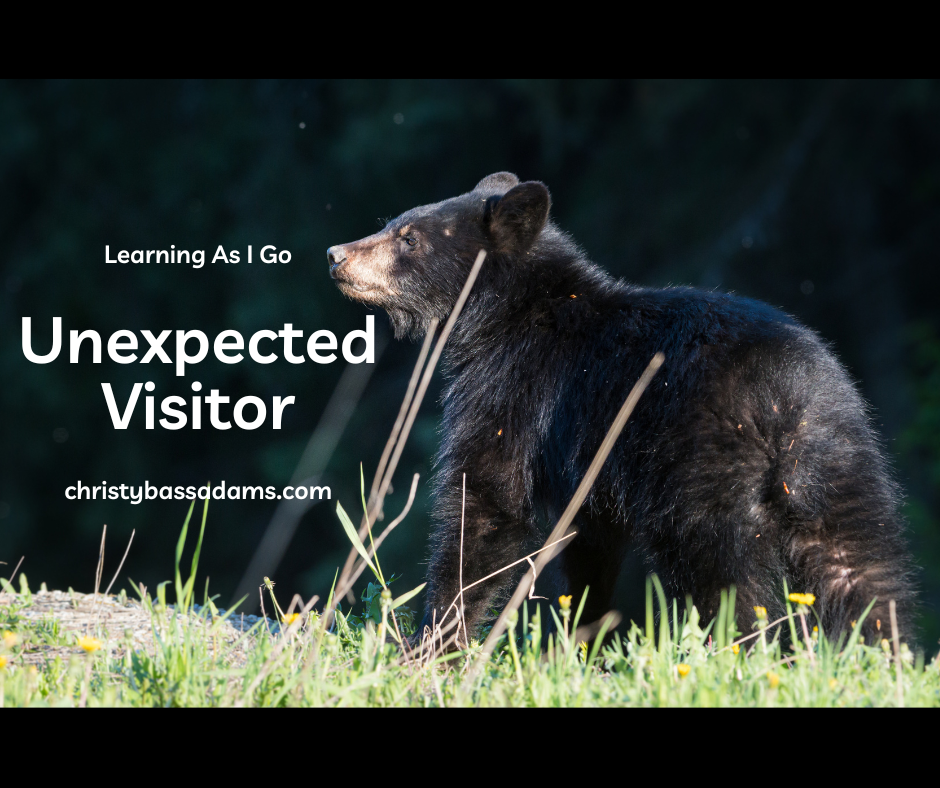 Posted On
Posted By christyadams008
We safely arrived at Kokrine Hills Bible Camp late Friday morning. Immediately, we began cleaning and organizing cabins that have been undisturbed since last summer. This week of work is essential to the life of the camp.
This year we have seven from Madison, including my two sons, a large group of young folks from Pennsylvania, a crew from upstate New York, and people from different cities in Alaska. It's such a neat mix of people, and all with the same heart to serve.
As we congregated for a time of worship Sunday morning, the singing was interrupted by the presence of an unwelcomed visitor—a bear! Everyone ran to the windows to catch a peek, while my husband ran outside. Within seconds there was a shot and the bear ran off. My husband wasn't aiming to kill, but instead, gave the bear a warning to stay away and not come back.
Throughout the service, we remained on alert, awaiting the bear's return. But as the morning became afternoon, camp has relaxed and our guard is down. We aren't looking around every corner or scanning the horizon. We are comfortable again, not on high alert.
Just like the bear sneaking into camp, sin and bad habits sneak into our lives. At first, we are overly aware and run the problem off. We put safeguards in place and everyone is helping us look out for the bear.
But after a while, we forget about the bear. Life goes back to normal and there is no more scanning the horizon. No more safeguards. No more preparing.
And then the bear comes again. No one is ready and his appearance has the potential to reak havoc on the whole camp. Cabins, belongings, and garbage are at the bear's disposal and who knows how much damage will be incurred.
The original warning shot didn't kill the bear. And neither does the warning shot we fire at our sin. If we don't kill it the first time, it's going to come back. And when it sneaks back into camp, it will be braver than before and create a bigger mess than could be imagined.
Don't give those bad habits a second chance. Kill them while they're in your sights, and don't let your guard fall and the mess get bigger.
Copyright secured by Digiprove © 2022 Christy Adams