5 Ways to Make Back to School Great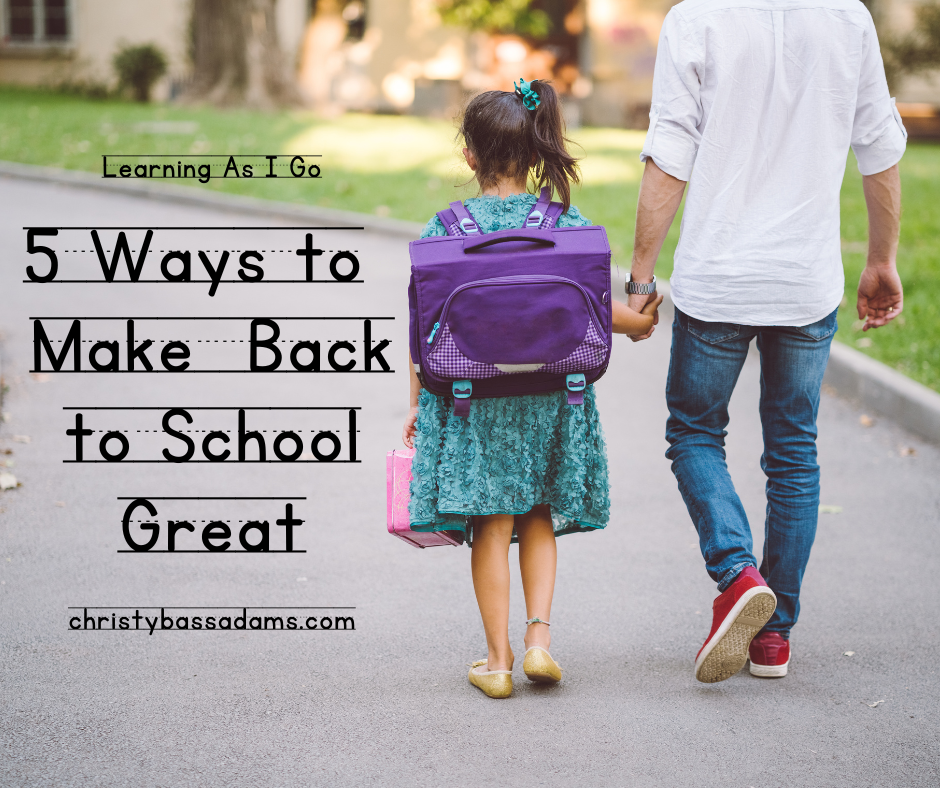 Posted On
Posted By christyadams008
As the new school year is upon us, we as parents and grandparents, relatives and friends, have a huge responsibility to ensure our children have the best school year possible. Much of their success directly depends on us. Here are five ways to make this school year great.
Get yourself up earlier than your kids and make sure you are in a good frame of mind. Drink your coffee. Make the bed. Read a devotion. Take a long shower. Our mood directly effects our kids and if we are rushing, we will add undue stress on our kids.
Read a devotion in the car or before leaving home. Louie Giglio has several science devotions we have read together on the way to school (How Great is Our God, The Wonder of Creation, Indescribable). These devotions spark great conversation and a positive mood for the rest of the day.
Pray before school each morning. Share any special prayer requests, pray for their teachers, and friends. Let your kids lead the prayers.
At the end of the school day, ask your kids about their day and be specific. What new skill did you learn in math today? What was the best part of reading class? Was there anything exciting in any class today?
Before bed, ask your kids to tell you five good things about their day. Encourage them to think outside the box and as they share. Put down your telephone, turn off the tv, and give them your full attention.
We can make the lives of our children so much more pleasant with a few simple adjustments.
Who knows, it might even help us a little bit, too!
Let's start the school year off well!
Copyright secured by Digiprove © 2022 Christy Adams