Permission to Grieve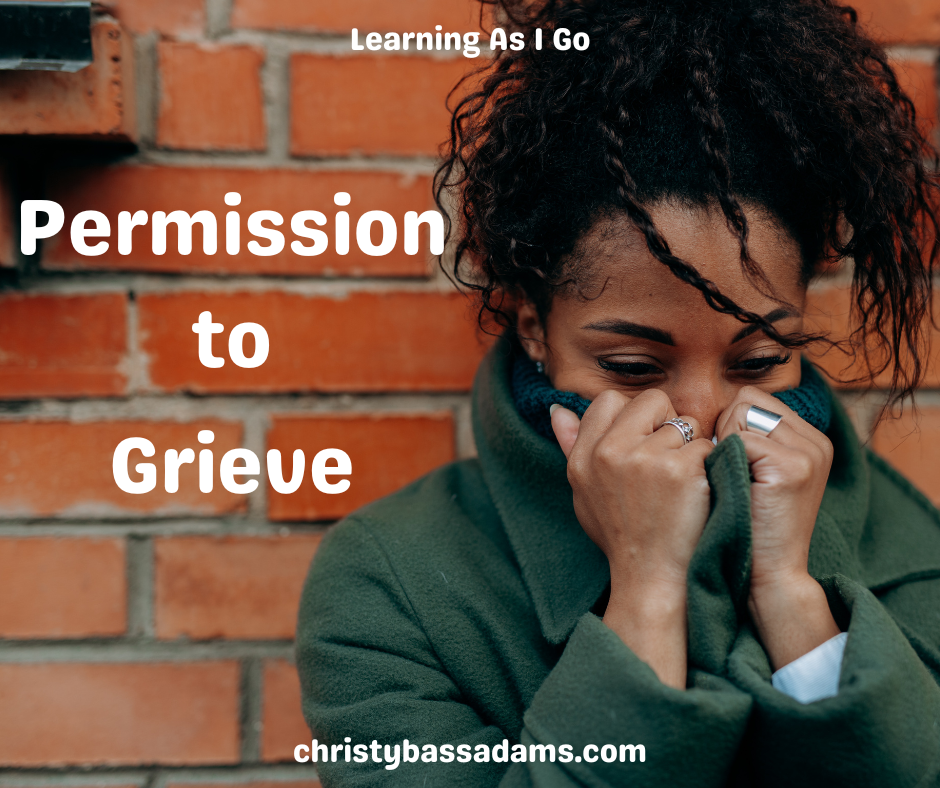 Posted On
Posted By christyadams008
We always hear the importance of grieving. "Make sure you grieve," is a common phrase after someone passes. "Give yourself grace and permission to grieve," is another one.
Grief is not an easy emotion to process. I've watched my grandmother inch closer to death for several years but wasn't fully prepared to let her go. No one ever is.
I had a trip planned for this weekend with three friends. This trip was scheduled before my grandmother fell ill and passed away. We traveled to Birmingham to participate in a women's conference and worship event. The amount of people was overwhelming, but the content was right on time. So many songs ministered to my weary heart and the teachings reminded me God was still good.
But one phrase this weekend stood out to me. It did not come from the conference, but instead from one of my friends. "You go on and nap. Rest is good when your grieving."
My friend gave me permission to feel exhausted, weary, and spent. Without me saying a word about how I felt, she validated my internal need for rest. No expectations. No need to be okay. Just rest.
These words gave me such freedom this weekend. I allowed tears to flow as they needed to be released. And I napped when I got too tired. If I was a bit frumpy feeling, it was permissible. And if I needed a break, I freely pulled away and regrouped.
Grief doesn't happen fast. We need to allow ourselves the freedom to work through the emotions of loss at our own pace. And we must remember to be mindful of those around us who are grieving. Let them be right where they are. And give them permission to just be. Grieving takes time.