10 Ways to Show Your Favorite Author Some Love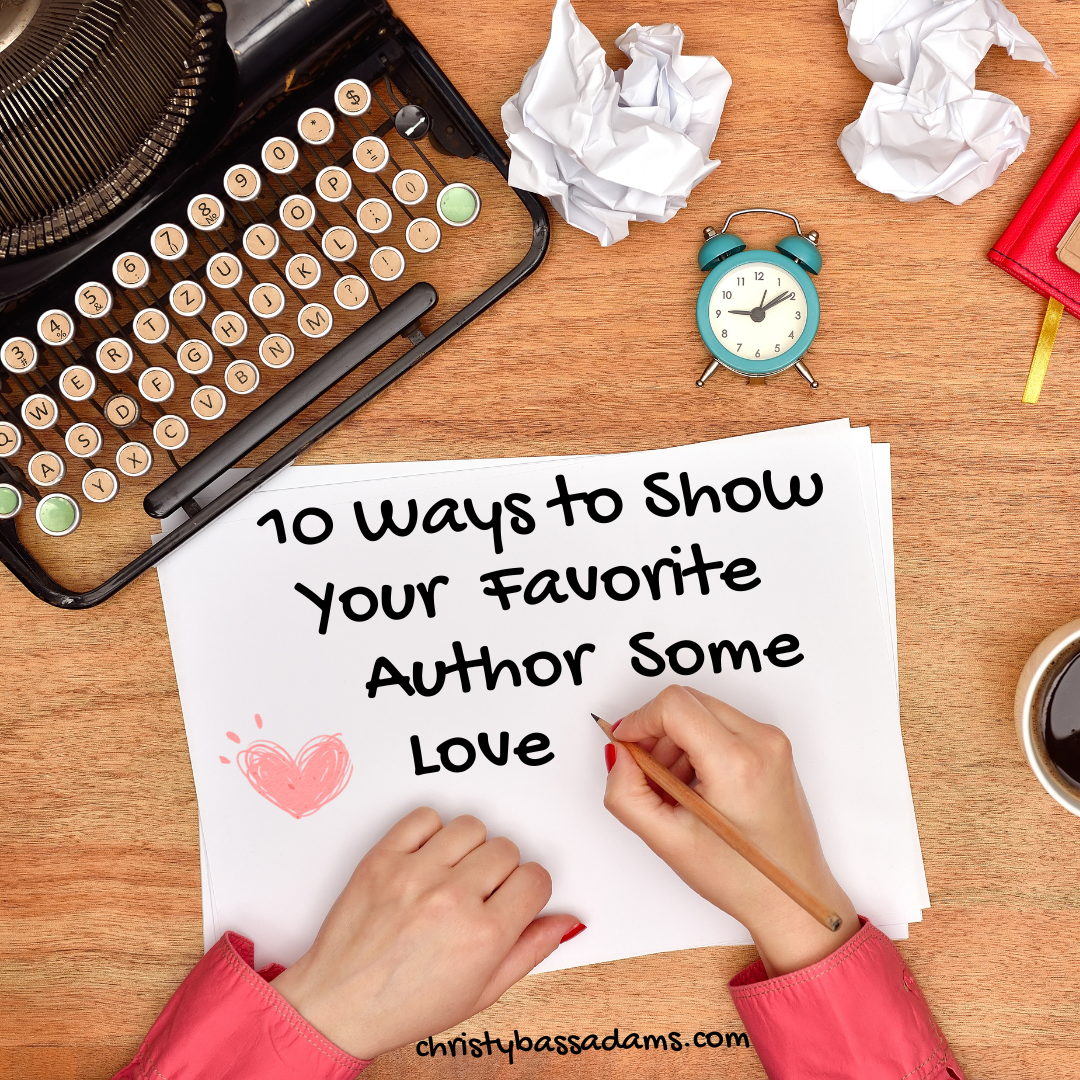 Posted On
Posted By christyadams008
I returned home yesterday after five amazing days at the Florida Christian Writers Conference. Being surrounded by other people who have lots of characters living in their heads made me feel somewhat normal!
While at the conference, surrounded by other aspiring writers, I listened. Many were discouraged, even authors with many books published. Some were excited as new doors opened for publication. And others fell somewhere in the land of "I wish my readers knew". This last group stood out the most.
As I listened to this last group, I mentally compiled a list. They had valid woes that readers need to know and I want to share them here so we can all learn to how to better show our favorite authors some love.
Read what the author writes. Sounds simple, right? But authors don't just write books—they also publish articles in magazines, online websites, and local newspapers. Look them up and follow along.
Follow your favorite authors on social media. There is power in the FOLLOW button.
Give your favorite authors more than a thumbs up. Did you know that a heart, care, or wow icon can boost the Facebook algorithm and show our author's content to other people? Take an extra second and help promote your author's post.
Comment on and share posts you love. When you comment on your favorite author's posts, Facebook recognizes there is value in the person's words/pictures and shows it to more people. And when it's shared, the post goes even farther.
Invite your friends to read your favorite author. Do you remember that moment when someone handed you a book and it changed your life? Give the gift of words to a friend. The more readers an author has, the greater their reach becomes, and more impactful their message.
Subscribe to their email list and newsletter. Did you know that publishers look at the email list of authors? Someone could have 1,000 likes on a post, but if their email list is low, their chances of getting a book published is slim. If you read everything your favorite author writes in different mediums, make sure to visit their website and subscribe to the email list and newsletter. Your favorite author will definitely feel the love.
Buy their products. Put your money where your heart is. Support your favorite author through purchasing their books, guides, and materials. To many authors it's not about the money, but those royalty checks sure come in handy when they are received.
Write reviews. Always leave a review. Give details as to why the book impacted you. Even if it's not a five-star review, authors need feedback and readers want to know if the book is worth their time. Amazon is the best place, but Goodreads, Barnes and Noble, and other book sites are great as well. Authors will feel the love when viewing positive reviews about their books and a smile always grows on their face.
Attend book signings and events. These events can be in person or virtual, but when supporters show up, authors feel special. Every reader matters. Every showing of support is worth the effort.
Contact your favorite author. Authors love feedback. When a reader takes the time to contact the author and share what their book or article meant to them—wow! That moment is invaluable and can give the author much needed encouragement. Writers need to know their words matter and they get discouraged too. Use your words to let authors know that their words changed and impacted your life.
Now go out there and show your favorite author some love. I can assure you, whether new or prolific, authors always need the encouragement.
Copyright secured by Digiprove © 2022 Christy Adams