The Love of a Little Girl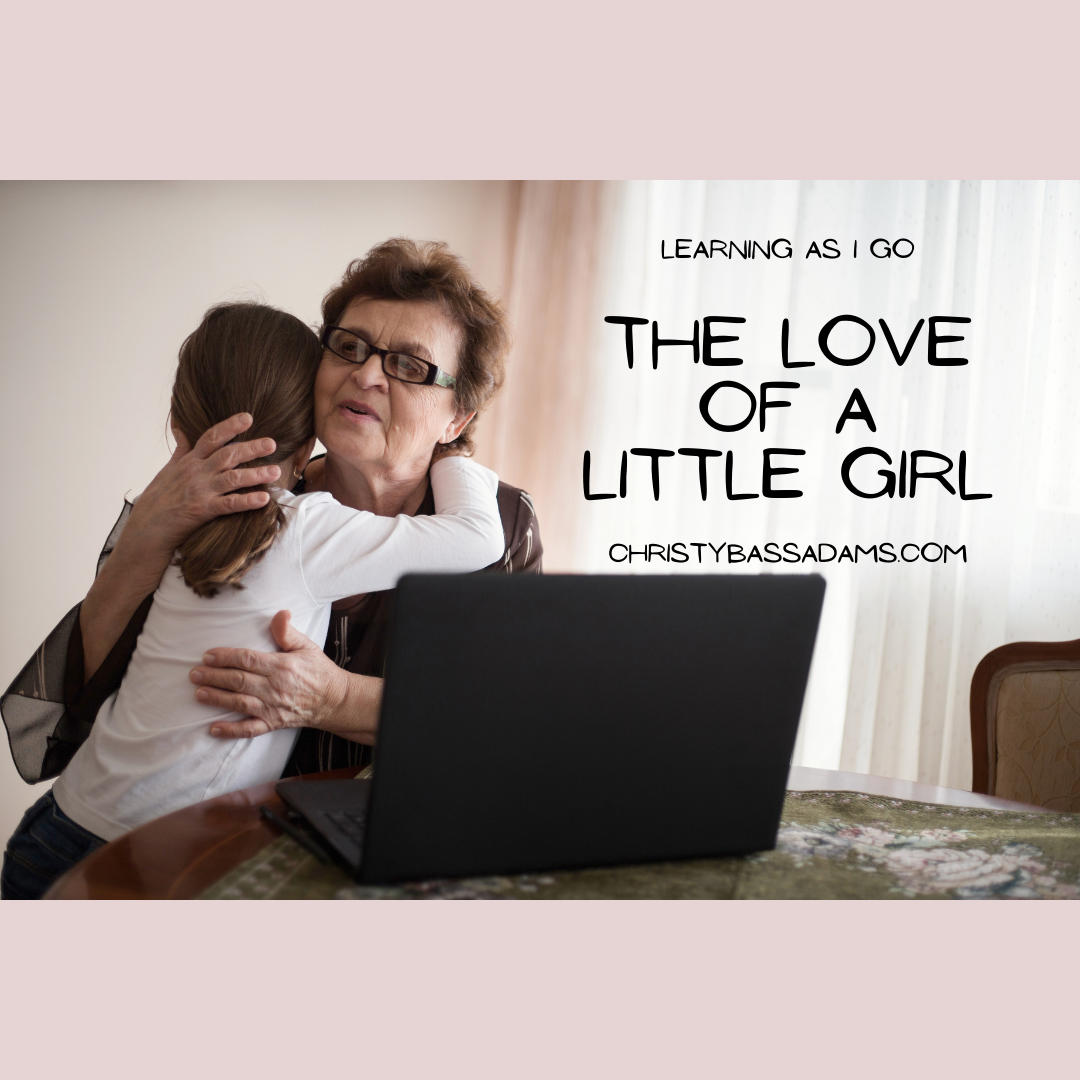 Posted On
Posted By christyadams008
I held the door for a friend at church this morning. She has a cane and walks a bit slower than me. For that matter, she has a few years on me, too. It wasn't that long ago her husband passed away; life for my friend hasn't been easy.
But every time I see her, she has taken time to fix her hair, apply make-up just so, and chosen an outfit that is very beautiful on her. The smile she wears only compliments her adornments and she beams from the inside out.
After I held the door, we stood in the hall and talked, then made our way into the worship center. She sat on the front row, alone, and I found my place a few rows back with another friend.
As soon as the music started, a sweet little girl made her way across the sanctuary to sit with my friend on the front row. A smile spread across her face as she kept looking down at the little girl by her side. Part way through the next song, the lady put her arm around the girl, pulled her close, and squeezed her in a side hug, beaming the entire time. Sometimes she leaned over and whispered something in the little girl's ear and both of them would smile.
Tears trickled down my cheeks as the scene unfolded. Such a simple, thoughtful gesture by a sweet eight-year-old girl changed my friend's whole day.
What simple gesture can you make this week to impact someone else?
Copyright secured by Digiprove © 2022 Christy Adams