Made New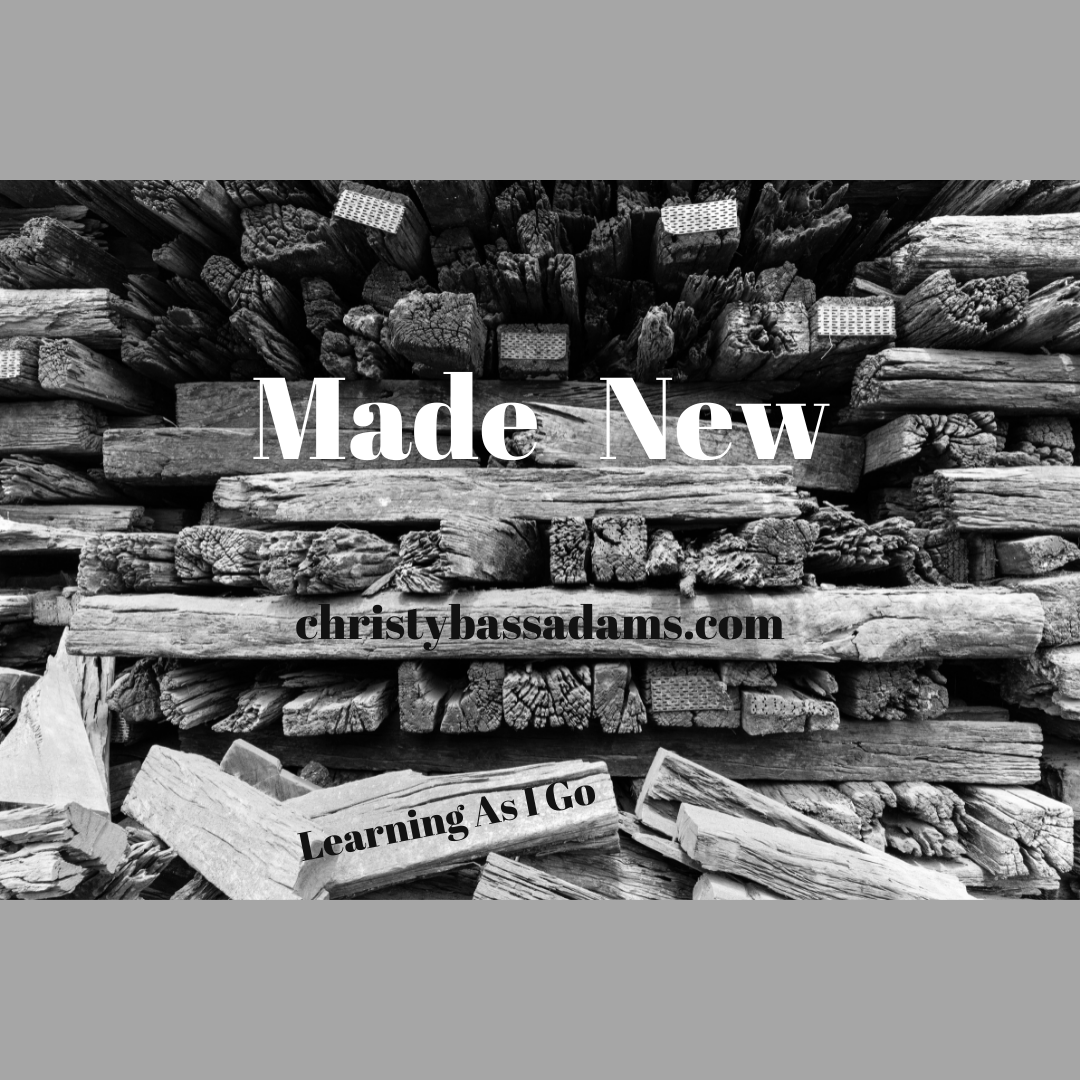 Posted On
Posted By christyadams008
Five years ago, my husband and I spent eight months carefully tearing down an old church building, trying to salvage all the usable wood for our future home. That eight-month stretch was one of the hardest times in the life of our family. Along with trying to tear down the building, our five-month-old caught RSV, spent time in the hospital, and remained sick for weeks. Two months later, I caught the flu and ended up in the hospital twice and took an ambulance ride as well. My husband and youngest also caught the flu and both sets of parents (thankfully) stepped in to care for us, while keeping our four-year-old between their houses. As I was recovering from the flu, I threw my back out, which required me to use a cane for two weeks. Needless to say, it was a long eight months of sickness mixed in with trying to muster up the energy to tear down the old church building on the weekends.
The salvaged wood has been under a shelter these five years and the time finally came to reclaim it for our new home. As I looked at huge stack of painted and varnished tongue and groove pine, the job of reclaiming it seemed overwhelming. How could we possibly make this wood usable? How could we make it new? But after all of the hard work, sweat, and literal tears involved in acquiring the wood, I knew I had to try.
So, I hammered out nails and ran the first board through the planer, removing the top layer of thick, 1950's paint. Then I sanded the grooves on either side and backed away to take in this piece of wood. It was beautiful. All the hard work five years ago was finally paying off.
I have watched, with much delight, as the wood has slowly been made new. All the hard work is finally paying off. All the effort is making sense. The hidden beauty is shining through. And our hard eight months was not wasted.
Your hard work isn't being wasted either. Keep doing the right things, even if you don't see the results. Keep working hard, even when it requires everything you have to give. Keep making good decisions, even when everything seems to be falling apart. The reward will come. The old will be stripped away. Through Christ. Through faith. Through grace. Your life can be made new.
Just keep doing the hard work.
Copyright secured by Digiprove © 2021 Christy Adams