Lessons from Teenage Boys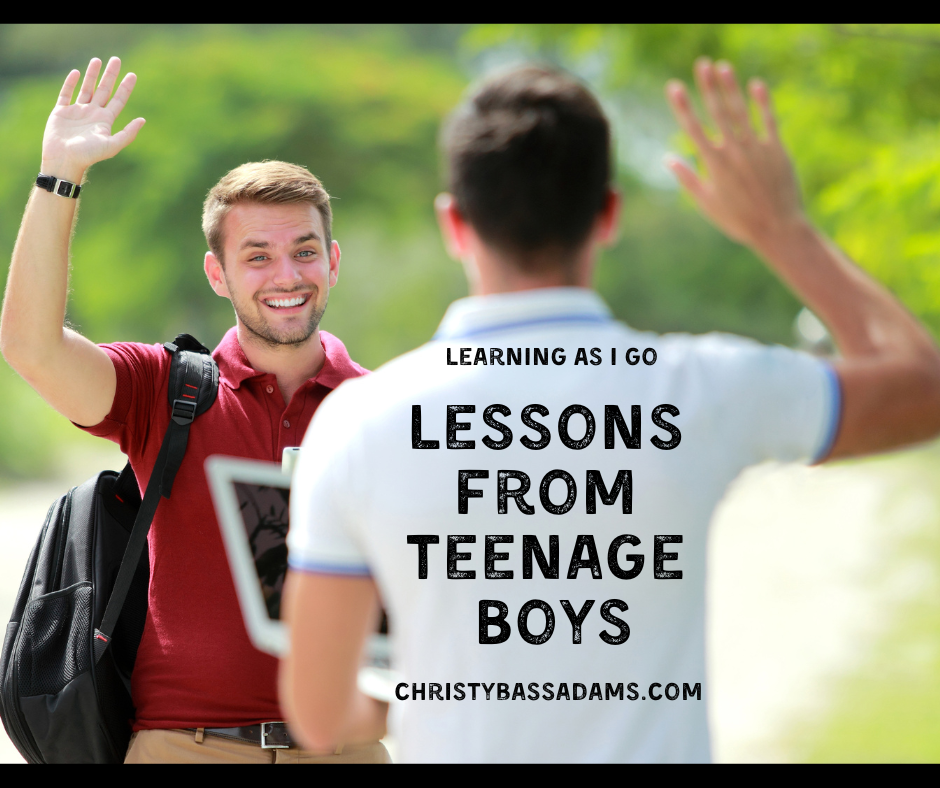 Posted On
Posted By christyadams008
Teenage boys stink. Literally. Even when they bathe and groom themselves regularly, there is nothing like teenage boy aroma. This week at kid's camp was no exception.
Almost all the tracks had several teenage boys assigned as junior counselors, and the little kids clung to them like babies on a mama 'possum. So, not only were there stinky teenagers, but there were also lots of stinky kids.
As the week progressed, though, I stopped noticing the teenage boy funk. Their actions overpowered their odor. Boys who sat alone, junior counselors came and sat with them. Little boys who were scared from the storm were comforted by the teenagers. Kids who didn't know how to do something got immediate assistance from one of these older boys.
But the moment that stirred my heart the most was the last night during the chapel service. A boy, around eight or nine, had his head down on the chair in front of him during the invitation. One of the older middle school boys knew something was up and came beside the young kid. Immediately the boy looked up and the teenager reached out to hug him. The little guy hugged him back, cried, and then whispered in the junior counselor's ear. Without hesitation, they walked to the front of the chapel where that little boy gave his life to Christ.
The tears trickled down my cheeks at this point. Then I watched other teenage boys stand by kids who were alone. They made sure to hug them, talk to them, and pray with them. My heart was so full.
Of course, the girls were doing the same thing. But girls are known for being affectionate. Boys aren't. That's why these junior counselors stood out. They hugged each other. Cried together. Prayed with one another. And they modeled the love of Christ for this younger generation. Their actions brought so much hope to my soul.
Mamas and daddies: teach your boys it's okay to cry. Teach them it's okay to hug and be affectionate. Teach them to see the lonely, reserved, and scared kids and to care about others. But most importantly, teach them about God.
These overly aromatic boys touched my heart and renewed my hope for this next generation. As a mom of two boys, it's important they have good examples in their lives. Thank you, stinky junior counselors, for sharing the fragrant aroma of Christ this week. You may never know the lives you touched.
Copyright secured by Digiprove © 2022 Christy Adams